Kiwanis 74th Annual Kiddies' Parade
We are looking forward to hosting this year's Kiddies Parade. There is no fee to participate! The parade is open to all children Pre-K through 8th grade.
This year's theme is "My Best Summer Vacation".
Come as a group, an individual, on a float, on a bike, walking, or even in a stroller! Last year we had a wonderful turnout of spectators, but would love to see more kids participate.
Make your costume/entry as simple or as elaborate as you like. Participate this year and be a part of the fun!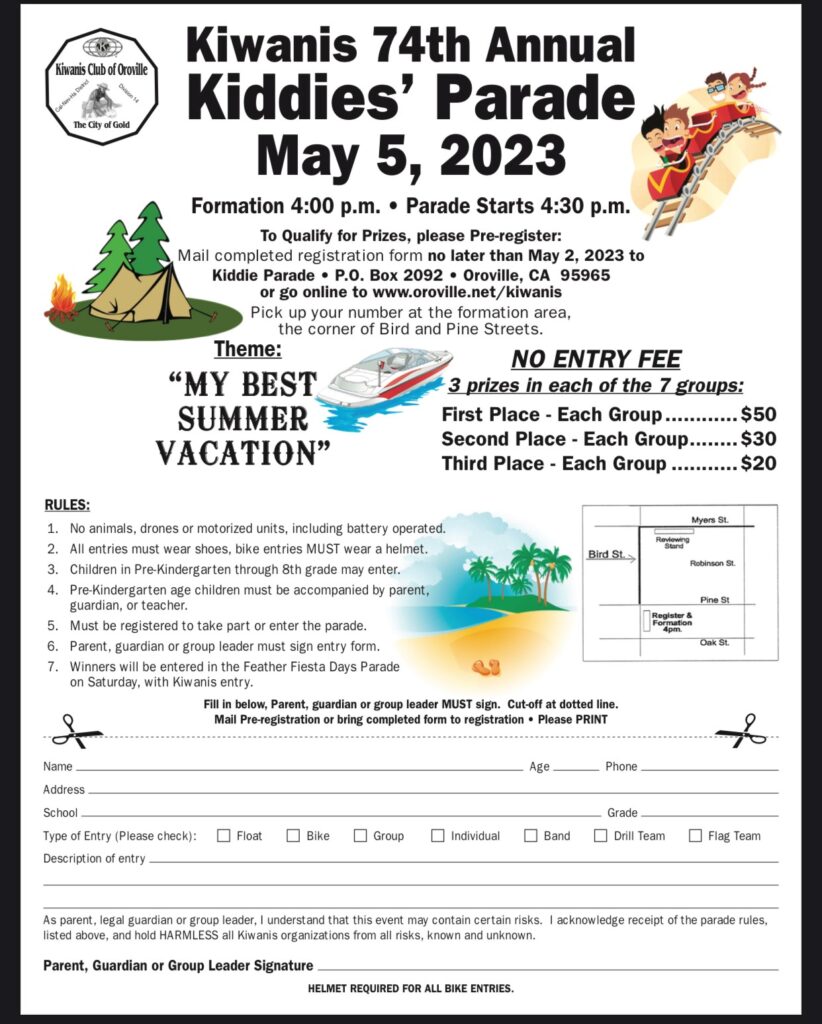 Click here to Download the Hmong Flyer
Click here to Download the Spanish Flyer